Seaweed Cultivation – GreenWave NZ Restorative Ocean Farming Pilot
There is no functional supply chain for the seaweed sector in New Zealand; this has been a huge constraint in developing and growing the sector. This means hatchery, farming, harvesting and farm designs all need to be developed and tested for our local seaweed species and conditions.
With guidance from GreenWave US Premium Seas are supporting the establishment and optimisation of an end-to-end seaweed supply chain that enables the growth of a new high-value sector for New Zealand.
Premium Seas will contribute to the delivery of the three-year end-to-end pilot by operating a seaweed hatchery and developing commercial seaweed cultivation techniques, including out-planting, harvesting and pre-processing approaches.
EnviroStrat Limited are leading the pilot with the support of the University of Waikato and University of Auckland – Premium Seas will oversee the operational delivery of the pilot including hatchery operation while AgriSea will contribute to product development.
Producing Innovative Seaweed Products within New Zealand
Premium Seas are committed to developing and producing premium seaweed products within New Zealand, including Fucoidan and a range of food products produced from Undaria Pinnatifida (Wakame).
Premium Seas Fucoidan – Fucoidan is a long chain sulfated polysaccharide found in various species of brown algae. Commercially available fucoidan is commonly extracted from the seaweed species Mozuku, Fucus vesiculosus, Mozuku (Cladosiphon okamuranus), Laminaria japonica and Undaria pinnatifida. Premium Seas produce its own Fucoidan from Mozuku and Undaria. These are incorporated into a range of human health products.
Fucoidan occurs in the cell walls of the seaweed plant and serves to protect it from external stresses. The same protective benefits that are of value to the seaweed plant have also found to be of potential benefit for both human and animal health. Fucoidan extracts are utilised in a range of therapeutic health care preparations, being incorporated as high value ingredients in nutritional, medical device, skincare and dermatological products.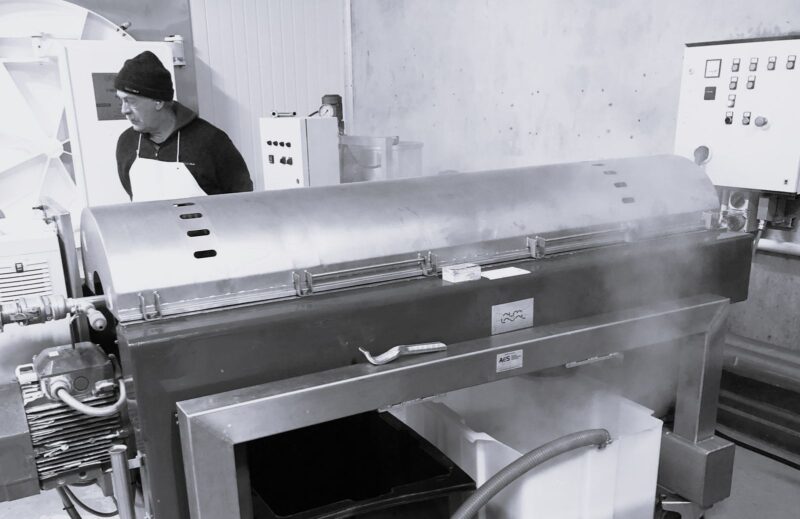 Wakame Fresh Product range – Based in Coromandel Town on the North Island of New Zealand, Premium Seas is dedicated to producing premium food products which are harvested responsibly from the pristine cool waters of New Zealand.
Our Wakame Fresh range of food products are distributed within New Zealand and Australia through food service and premium product manufacturing channels.
Developing a Thriving Seaweed Sector within New Zealand
Premium Seas are committed to the establishment of thriving seaweed sector within New Zealand and recognise the enormous economic, environmental, social and health benefits available from seaweeds for New Zealand.
Premium Seas have contributed to the development of the Seaweed Sector Framework for New Zealand. The Seaweed Sector Framework is a roadmap to help guide the development of a thriving, high-value seaweed sector that provides meaningful environmental, social and cultural benefits as well as economic to local communities and nationally.
Our commitment to the developing sector is sustaining and we will continue to work with a highly engaged group of stakeholders to create sustainable opportunities for seaweed within New Zealand.
Our project partners and collaborators:
Important links on our work and other projects